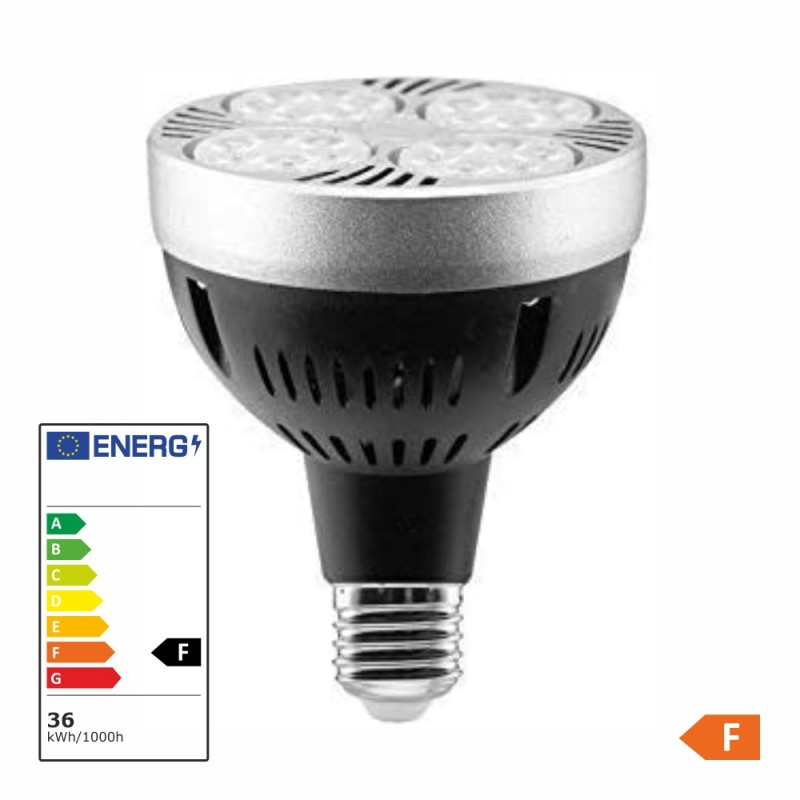  
High Power 35W LED
The High Power 35W LED can be used for all GOOLAMP glitter lamps made of metal with "GlitterKit Fast bottles".
Replaces 75W, 100W or 150W light bulbs - suitable for our 4.5L bottles, XL/XXL bottles or the GL200 bottle with 20L.
The glitter flow is slower than with a conventional light source and is more reminiscent of the flow speed of the GlitterKit Standard.
The High Power 35W LED can be used for all GOOLAMP glitter lamps made of metal with "GlitterKit Fast bottles".
Replaces 75W, 100W or 150W light bulbs - suitable for our 4.5L bottles, XL/XXL bottles or the GL200 bottle with 20L.
The glitter flow is slower than with a conventional light source and is more reminiscent of the flow speed of the GlitterKit Standard.

Voltage: 240 V AC / 50-60 Hz
Socket: E27 Fassung
Light color: 4400 Kelvin
Light intensity: 3000 lm
Flood angle: 22.6 °
kWh/1.000 h: 35.9
Energy efficiency class: F
Average Lifetime: 5.000 h