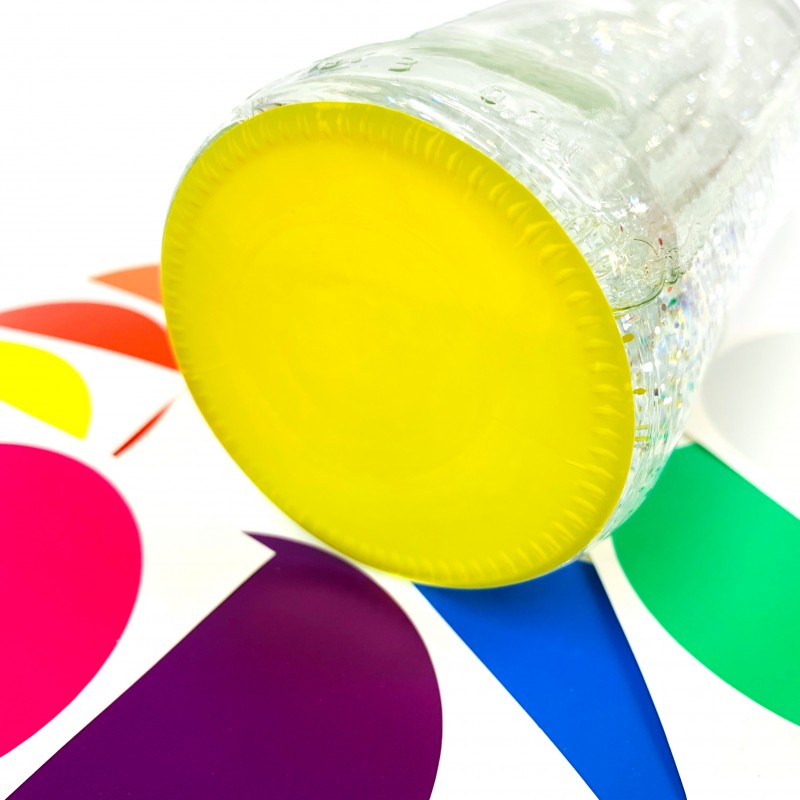  
Color filter Sticker
Heat resistant color filter sticker for bottle bottom
Tested goods

Fast delivery
Heat resistant color filter sticker for bottle bottom

The color filter is meant to be sticked right below the bottle. You can reach a lot of different colorful effects.
For dark environments it is possible to entirely colorize the transparent Glitter bottles.
As they are "stickers", you can remove them, which is not so easy to do with a permanent paint.

75mm diameter - fits for an Astro bottle, but can also be used on all other bottles (Baby, Jet, Fluidium),
by folding over or cutting off the protruding film.

130mm diameter - fits for a Lunar Bottle
Mix and match - Buy more than one colour and cut into strips to recreate original vintage colour options found on bottles such as the living jewel. You can try different colours and shapes to create a truly unique effect. Totally removeable without any damage to your bottle.

Translucent: The Finish is "Matte". Specially recomended for GlitterKit Fast with liquid Color: Orange, Red and Pink. However you get less reflections on your wall.

Transparent: The Finish is "Gloss". It works just like our normal Filter Paints, but the Color is more vibrant.
Data sheet
Material

Self-adhesive film