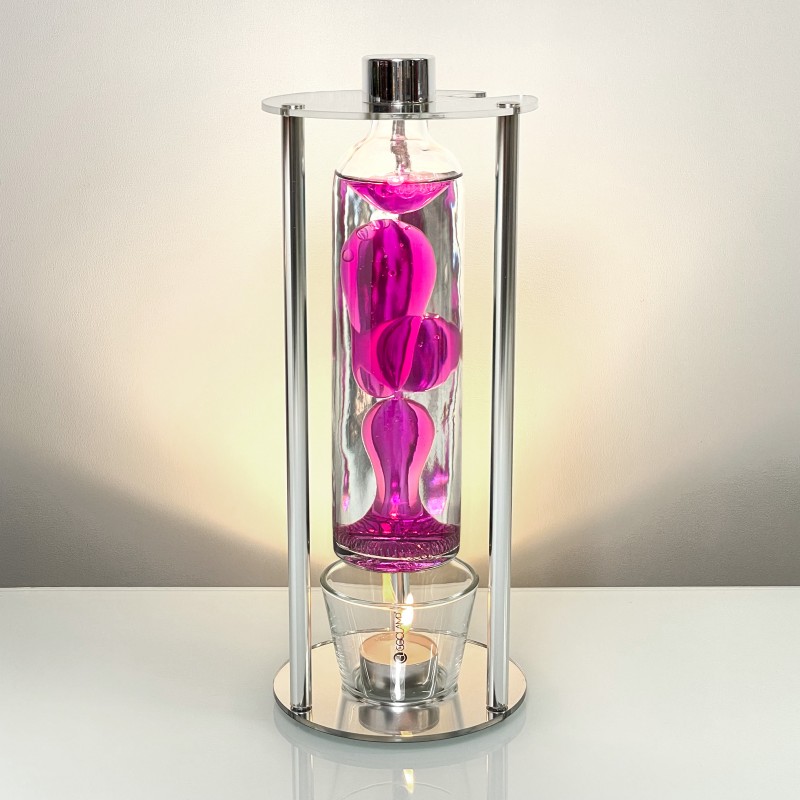  
GOOLAMP CandleGlow P1 Goo Tea light lamp
Wireless, mobile and economical - that's the GOOLAMP Goo Tea light lamp.

Wireless, mobile and economical - that's the GOOLAMP Goo Tea light lamp.
The movement of the Goo is done by a tea light, no electricity is required, so you can enjoy the lamp fully - even in the garden or on the terrace!
The Lamp was designed by us with great attention to detail - Handmade in Germany!
The GOOLAMP P1 is characterized by flawless reflective surfaces, which can be found on the entire lamp.
In addition, there is a large selection of 12 colors. Also see our YouTube-Video with all colors.

Our new Goo formula embodies nearly 10 years of development with the aim of creating something entirely new.
The result is a revolutionary, newly designed formula that prioritizes the well-being of both human health and the environment.
Our Goo is FREE from concerning chlorinated substances, allowing for a safe and worry-free usage.
Additionally, our formula offers a transparent Goo appearance that is captivating.

Our Goo formula is completely liquid, even in cold conditions, which allowed us to address the main criticisms of other products:
- The bottle starts faster than a non-liquid alternative
- Thanks to our clever "After-Shipping Filling" method, there is no more clouding due to the shipping process
- The bottle does not need to be disposed of at the end of its lifespan; instead, it can be easily refilled with one of our kits

Learn how to fill the bottle by watching our YouTube video or reading the PDF-Guide linked in this product description.

Please note that filled Goo bottles are no longer shippable due to the liquid formula.
Data sheet
Height

300mm

Width

120mm

Depth

120mm

Weight

1250g