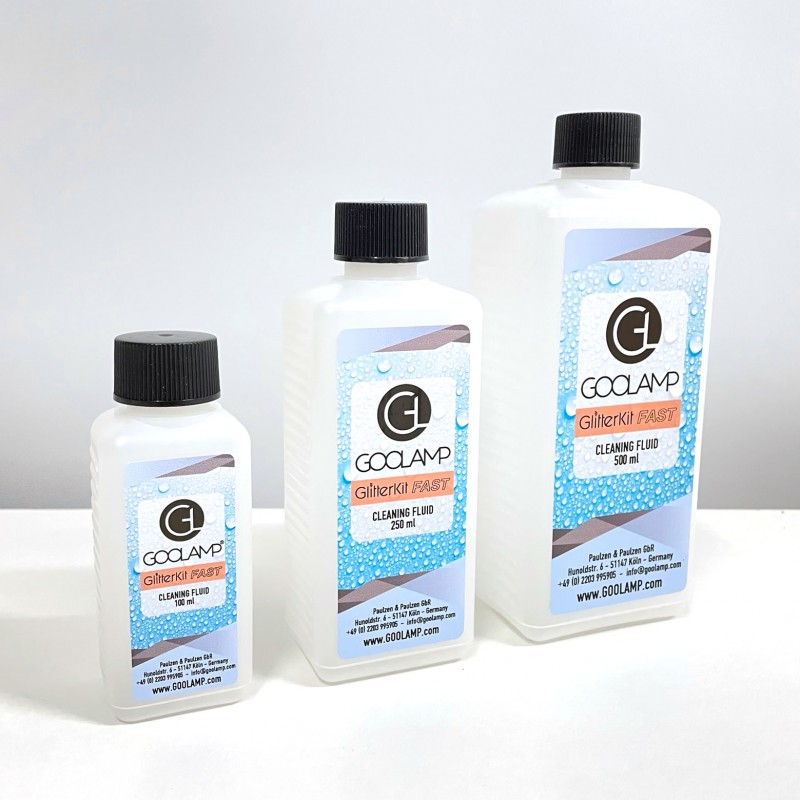  
Cleaning Fluid
Our Cleaning Fluid is available for GlitterKit Fast and for GlitterKit Standard
IMPORTANT: Never use the wrong cleaning fluid!

The cleaning fluid is used for final rinsing after cleaning the bottle.
Rinse the empty and cleaned bottle twice with the cleaning fluid.
If there are residues of the cleaning fluid, it doesn't matter.