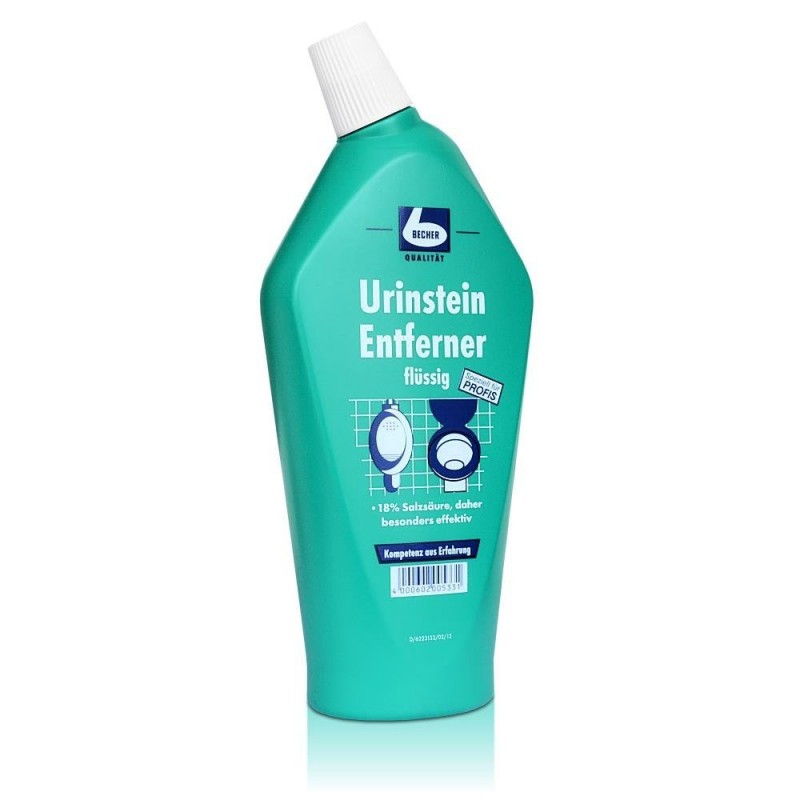  
Hydrochloric acid 18% - 750 ml - Dr. Becher
Hydrochloric acid 18% - for cleaning old and new bottles.
Dr. Becher Hydrochloric acid 18% can be used to clean old and new bottles.
Older bottles usually have some dirtying or impurities on the inner side of the glass.
These can be removed to a certain extend.
For newer bottles it works well for a basic cleaning.
We recommend filling the lava bottles with hot water and adding a shot of Hydrochloric acid.
Close the bottle and shake it really well.
For bigger dirtying, it's best to let the lava bottle rest over night and to add more Hydrochloric acid.
Before filling your lava bottle with glitter / wax, you should remove all remaining Hydrochloric acid entirely.

Beware: While working with Hydrochloric acid, please pay close attention and wear some sort of protective gear,
like gloves, goggles and masks.
Data sheet
Material

Hydrochloric Acid

Bottle content

750 ml