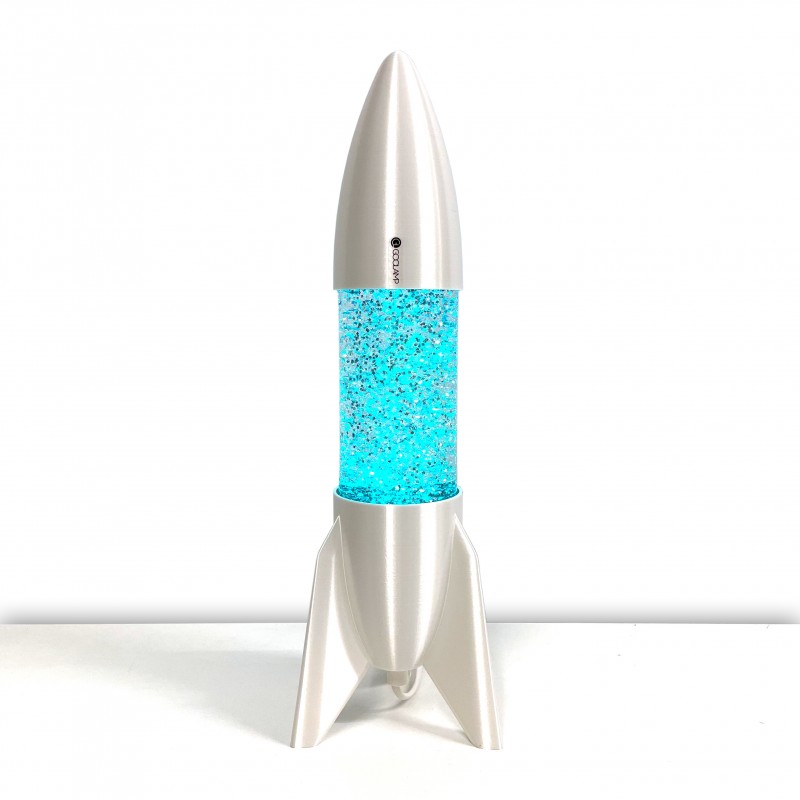  
GOOLAMP Missile Baby 3D-Print Glitter-Lamp
GOOLAMP Missile Baby 3D-Print Glitter-Lamp
The GOOLAMP Missile Baby is made of plastic using professional 3D printing and uses a replaceable, eco-friendly LED bulb.
The lamps are produced at order. Production time approx. 1-2 weeks.
When selecting "Custom Color", a color can be selected from the color chart. The production time is then depending on
Color at min. 2 weeks. Please enter the desired color as an order comment.
GOOLAMP Missile Baby 3D-Print Glitter-Lamp

The GOOLAMP Missile Baby is made of plastic using professional 3D printing and uses a replaceable, eco-friendly LED bulb.
The lamps are produced at order. Production time approx. 1-2 weeks.
When selecting "Custom Color", a color can be selected from the color chart. The production time is then depending on
Color at min. 2 weeks. Please enter the desired color as an order comment.

Due to the production in 3D printing, there is a typical 3D printing seam and structure, which gives the lamp a slightly brushed look.
With a finish in "Flock" this is of course not visible.

The lamp comes with a white LED. There is also an optional RGB LED that can be purchased. Here's a video: YouTube

The lamp uses a GL78 Glitter Bottle with approx. 580ml Filling (GlitterKit Fast).
It is 43cm high and 13x11,5cm wide.

Note on choosing color combinations:
For our colored glitters (all except silver) we recommend a clear liquid,
as colored liquids will drown out the colored glitter.
Due to high demand, we still offer you all combinations.

An eye-catcher as an advertising light in shop windows or business premises.
Each lamp is specially made for you after ordering and logos for advertising purposes or similar can also be attached.

Scope of delivery:
- 3D-Print Plastic Base and Cap
- GU10 LED Warm White / Cold White (depending on Liquid Color)
- GL78 Glitter Bottle with approx. 580ml Filling (GlitterKit Fast)

Technical specifications:
Bulb: GU10 LED Spot
Luminous flux in lumens: 575lm
Power consumption: 8,3W
Average life: 1000 h
Switching cycles:> 6000
Energy efficiency class: G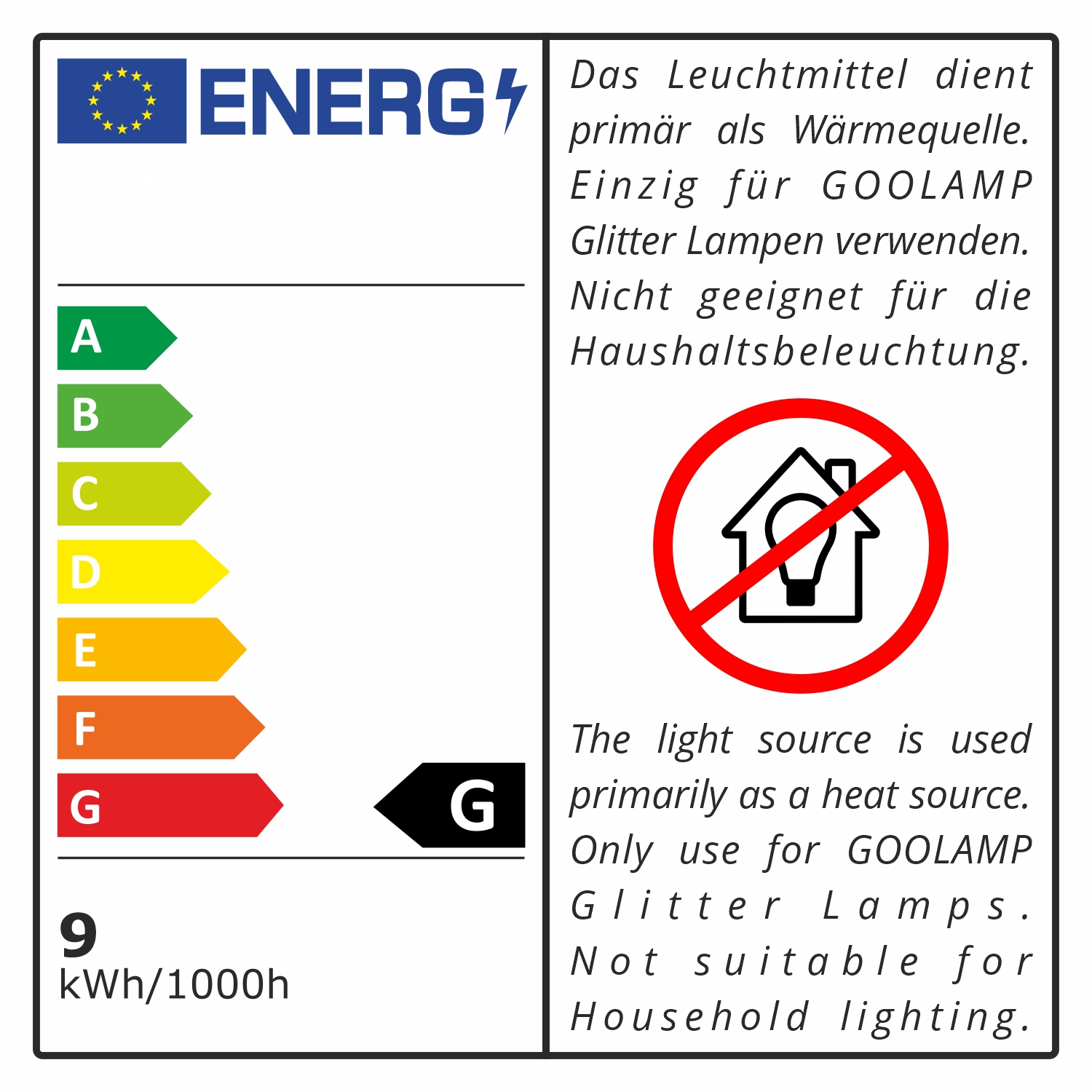 Data sheet
Height

43cm

Material

3D-Print Plastic