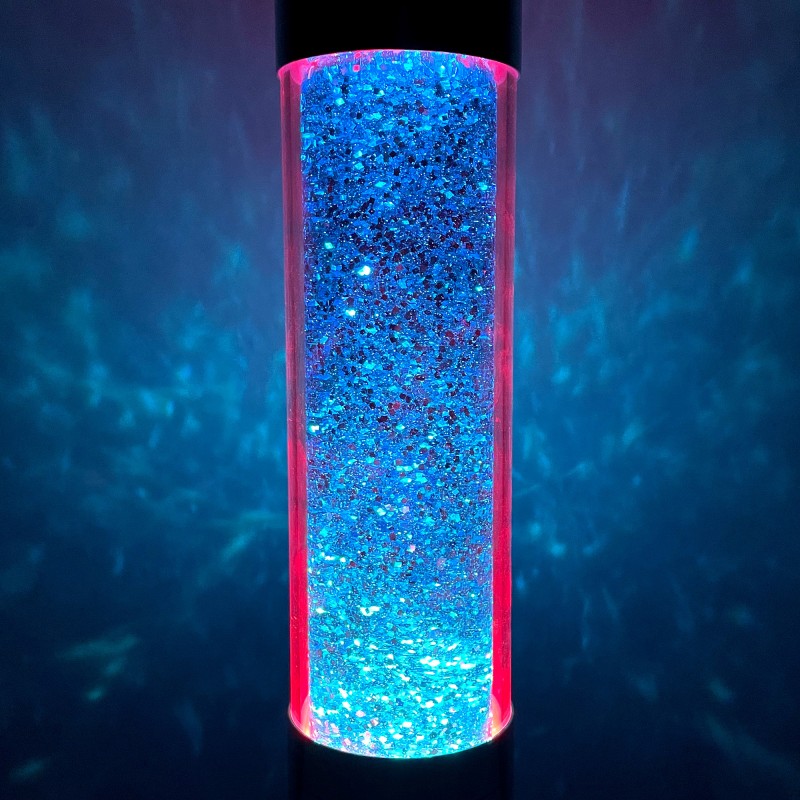  
Glitter Bottle *DoubleWall* for GOOLAMP Podium Lamp
Glitter Bottle 750ml for GOOLAMP Podium Lamp
Closed with Aluminum Screw Cap incl. detachable 3D Print Cap Stabilizer.

Volume: approx. 750 ml
Size: 29,7 x 7 cm
Product customization
Don't forget to save your customization to be able to add to cart
Glitter Bottle *DoubleWall* for GOOLAMP Podium Lamp
Particularly high-quality double-walled borosilicate glass bottle.
By using our color filter foils different effects can be achieved by using two colors.
Our product photo shows a blue filling with a 2-color filter (red on the outside, a 30mm dot in blue on the inside).
If color filters are used, no conventional light bulb can be used, only an LED light source!
If a color filter is desired, please specify the color for the outside and inside in the comment field.

Size: approx. 7 cm Diameter

Note on choosing color combinations:
For our colored glitters (all except silver) we recommend a clear liquid,
as colored liquids will drown out the colored glitter.
For our double walled bottle we recommend a colored liquid, so we recommend Silver Glitter with a colored liquid.
Due to high demand, we still offer you all combinations.
Data sheet
Width

approx. 7cm

Material

Borosilicate Glass