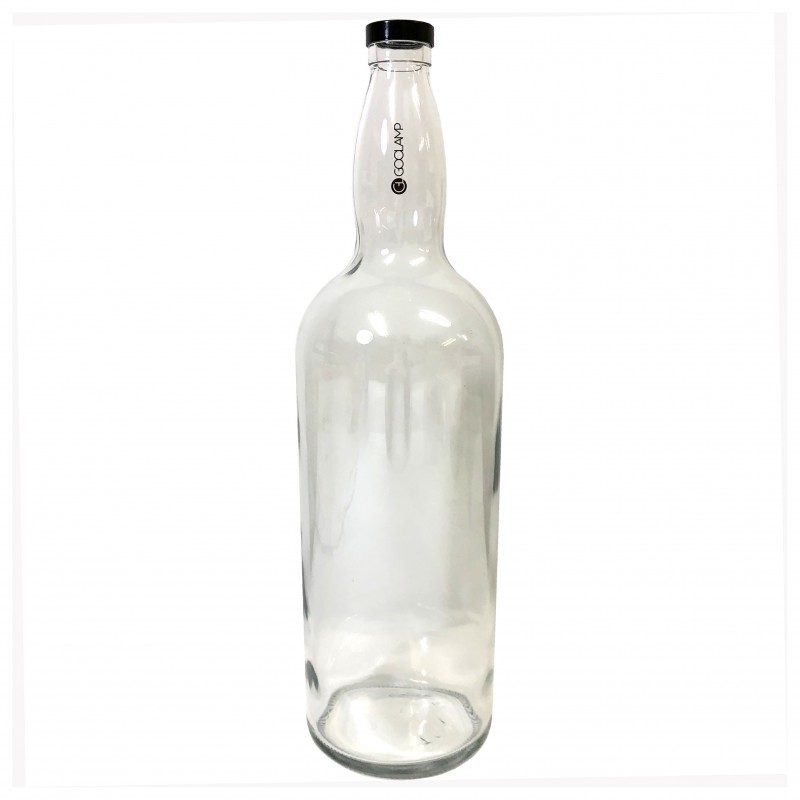  
Standard Bottle suitable for Lunar (empty)
Standard Bottle suitable for Lunar (empty)
Tested goods

Fast delivery
Standard bottle suitable for lunar (empty) - regular size with a bottle cap.

The bottle should be treated with various cleaning fluids and various tools like brushes.
Due to production there are hard to remove residues within the bottle.

You can choose between vinyl or rubber seal.
- The vinyl seal is a very solid and secure solution, comparable with the original ones.
- The rubber seal is extremely powerful and is suggested to be for permanent closure. Removing the seal with rubber can be very difficult.
Named trademarks, trade names, manufacturer names and product names are used only to identify and describe the products and are the property of their owners. This is not an original product of the respective manufacturer, but a compatible product from Goolamp.
Data sheet
Material

Glass

Bottle content

empty

Packaging unit

1

Filling quantity

4500 ml