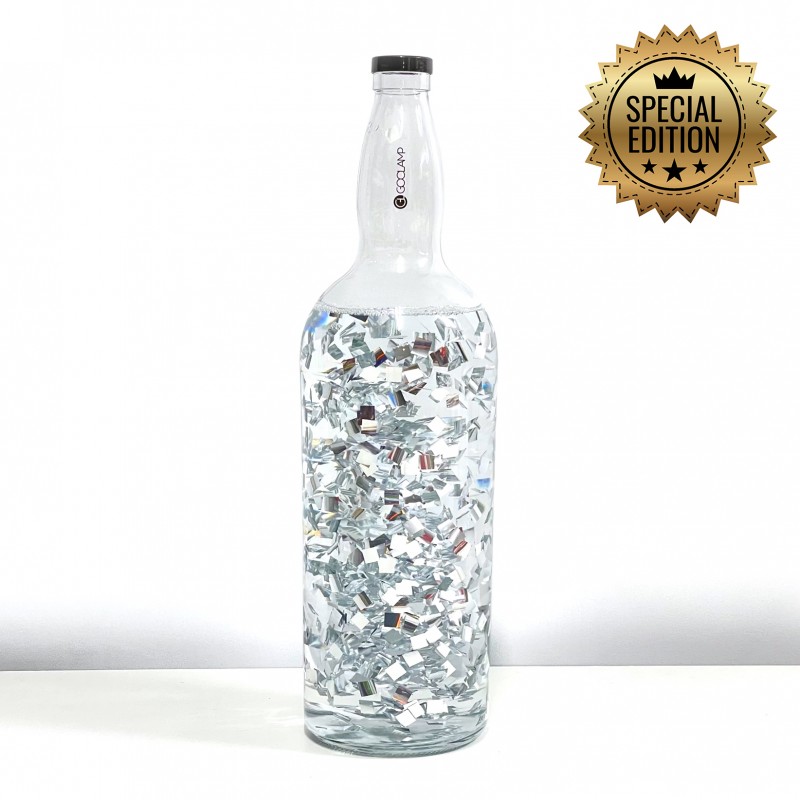  
Glitter Bottle 4,5L 10x10mm *Special Edition* for GOOLAMP Lamps - with GlitterKit Fast
Glitter Bottle 4,5L with 10x10mm *Special Edition* Silver Glitter for GOOLAMP Lamps - with GlitterKit Fast
Watch our HDR Video on YouTube!

The 10x10mm glitter is meticulously handcrafted by us, resulting in unparalleled precision and unmatched quality.

There are 9 amazing Liquid colors available.
The glass bottle is filled with our GOOLAMP GlitterKit Fast.

In addition, special effects can be achieved with filter colors (sold separately in the shop).

What does "Special Edition" mean?
They often consist of small batches and/or custom-made items.
Additionally, each product is labeled with "Special Edition."

Delivery:
- Glass bottle filled with GOOLAMP GlitterKit Fast.
Data sheet
Material

Glass

Bottle content

filled

Filling quantity

4500 ml