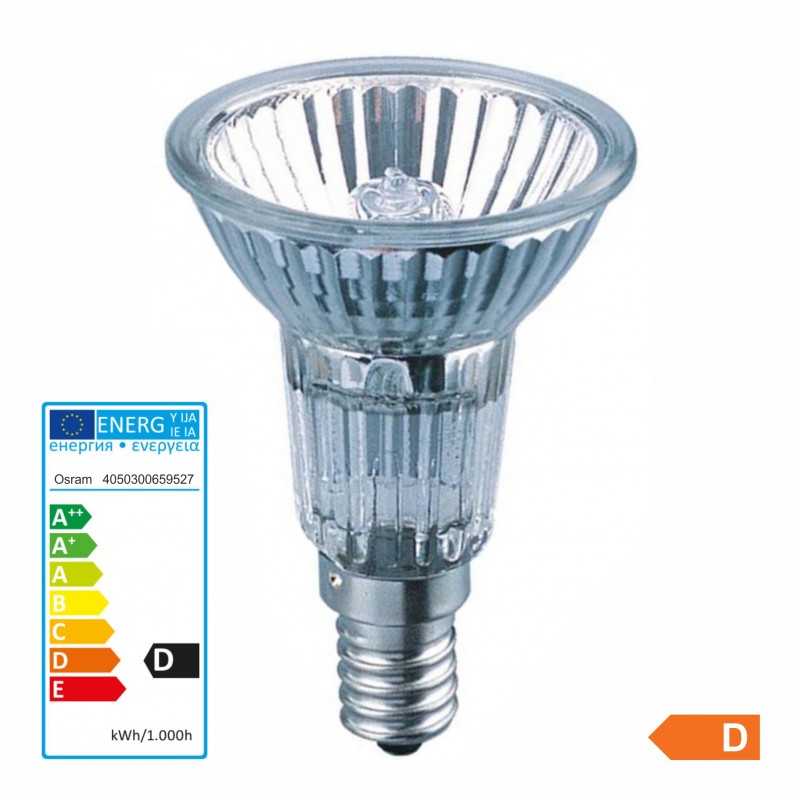  
40W Halogen Reflector Spot E14 Bulb
Suitable for e.g. Astro and Fluidium

Tested goods

Fast delivery
40W Halogen Reflector Spot E14 Bulb suitable for e.g.. Astro and Fluidium
It is highly recommended to use these bulbs in conjunction with Glitter Bottles.

Halopar 16 Alu
64822 FL
230V - E14/SES

Reflector is made of aluminum-coated glass.
Advantage: this gives off the heat in the lighting direction.

clear
dimmable

Dimensions:
Diameter: 5,1 cm
Total length: 7,5 cm


Information
Power consumption: 40W
Average life: 2000h
Luminous flux in lumens: 250lm
Energy efficiency class: D
The scale of the energy efficiency class ranges from
A ++ (very efficient) to E (less efficient)
40 kWh / 1000h

Remaining stock / old stock
Produced / Imported before:
01/09/2012
Named trademarks, trade names, manufacturer names and product names are used only to identify and describe the products and are the property of their owners. This is not an original product of the respective manufacturer, but a compatible product from Goolamp.